The only thing we know for certain is that this
is something that exists.
This article is about something that doesn't have an official name.
As such, the name of the article is descriptive in nature.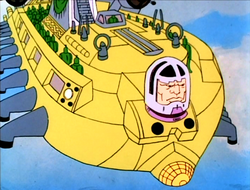 This craft was used by Vashtarr as a form of transportation for himself and his Nullid soldiers. It was destroyed by Cinda and Maya in the Canyon of Death.